THE SPRING EDITION!
Leave Those Winter Blues Behind!
We Will Get Your Businesses and Organizations Online Quickly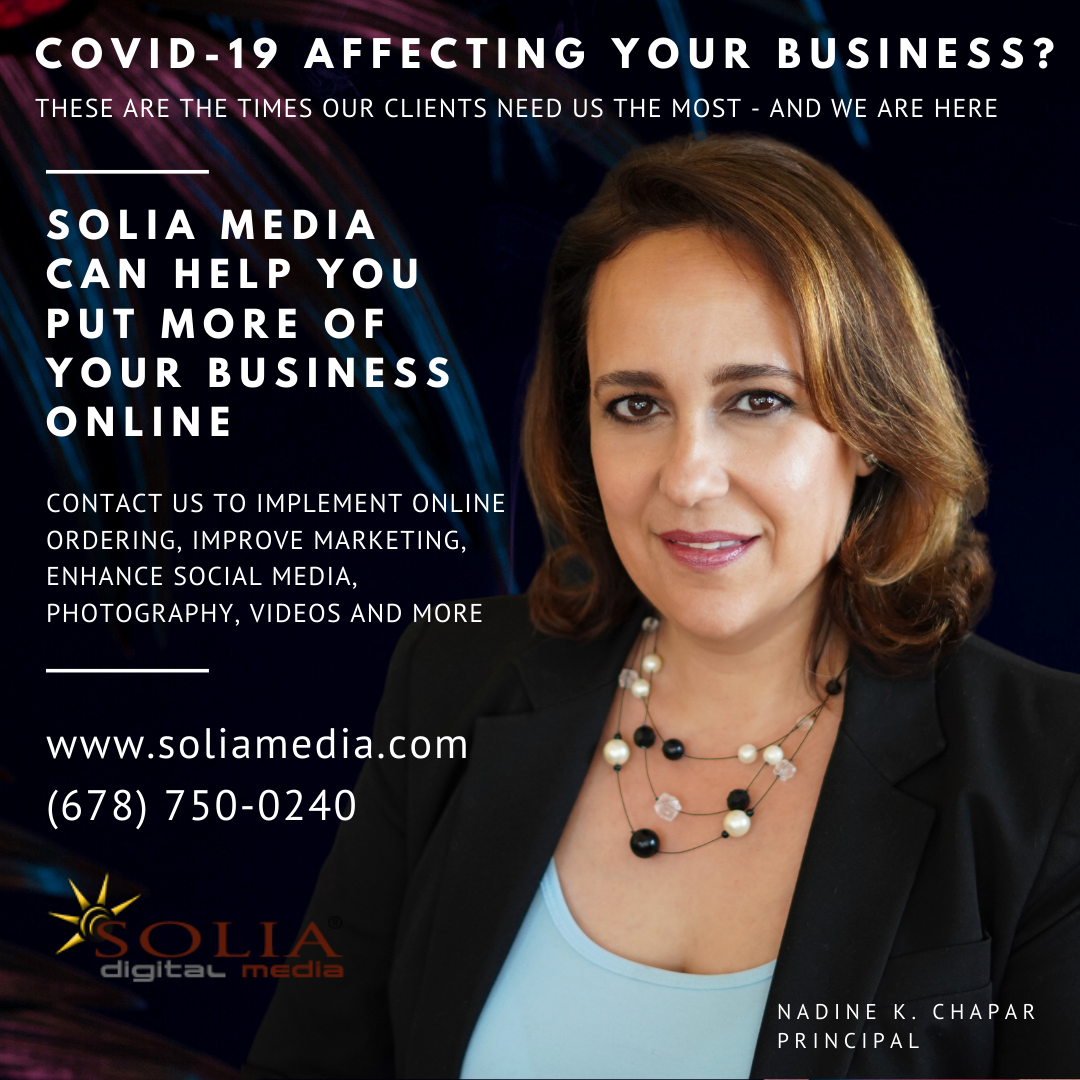 A special note from our founder, Nadine Kirma Chapar
These are difficult times. We express our deepest gratitude to and acknowledge all those who are tirelessly and unselfishly provide essential services. We particularly recognize the medical doctors, nurses, EMTs and other healthcare professionals who put their lives on the line daily to help others. Those who stock the shelves, deliver parcels, keep our water pure and power on, move our freight and keep the Internet working are just some of the many who have proven invaluable.


believe in our collective future. Please let us know if we can help you. Call me personally anytime. With warm regards, Nadine.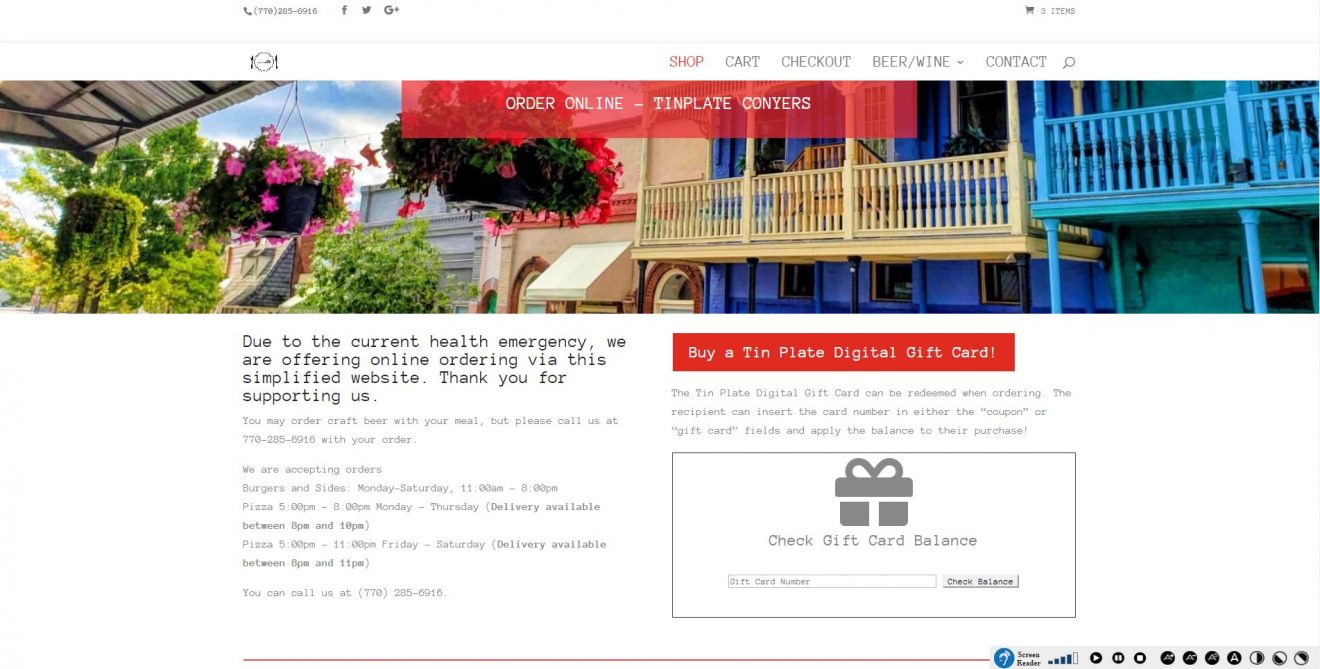 3130 Buck Branch Road Under Contract!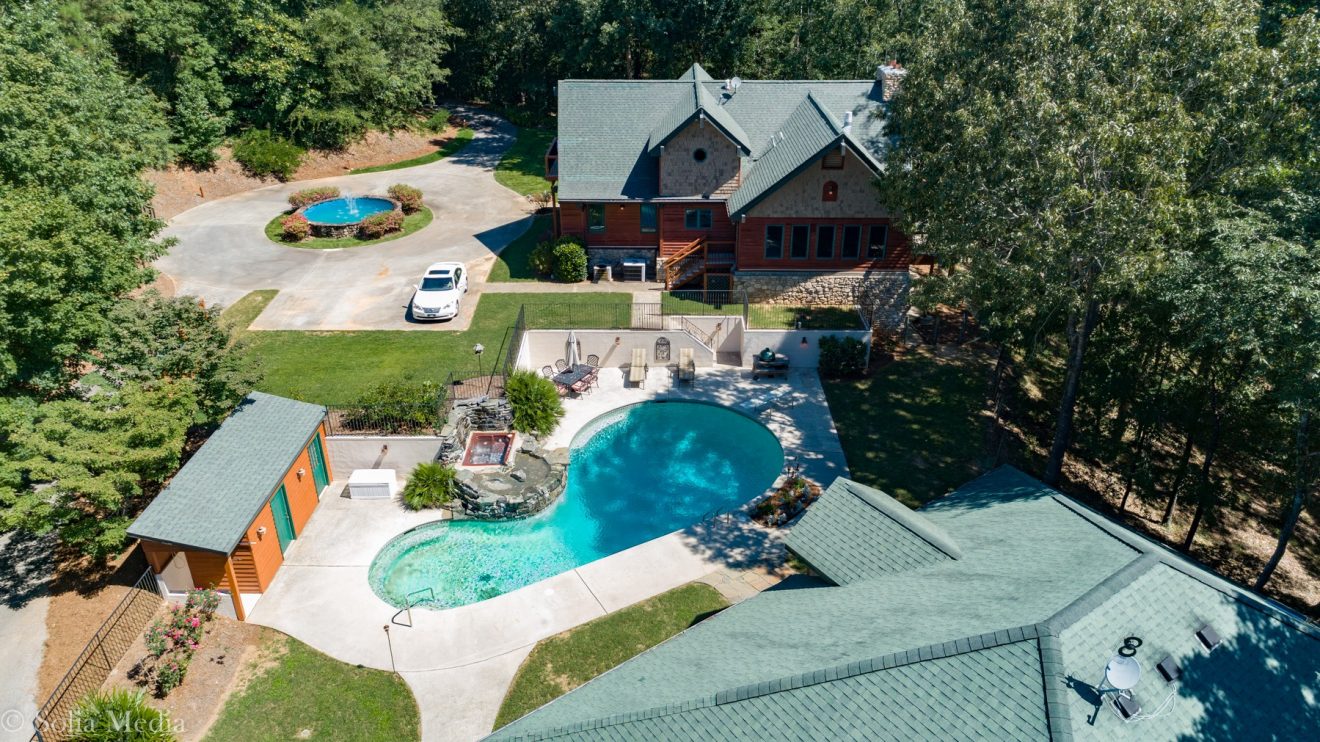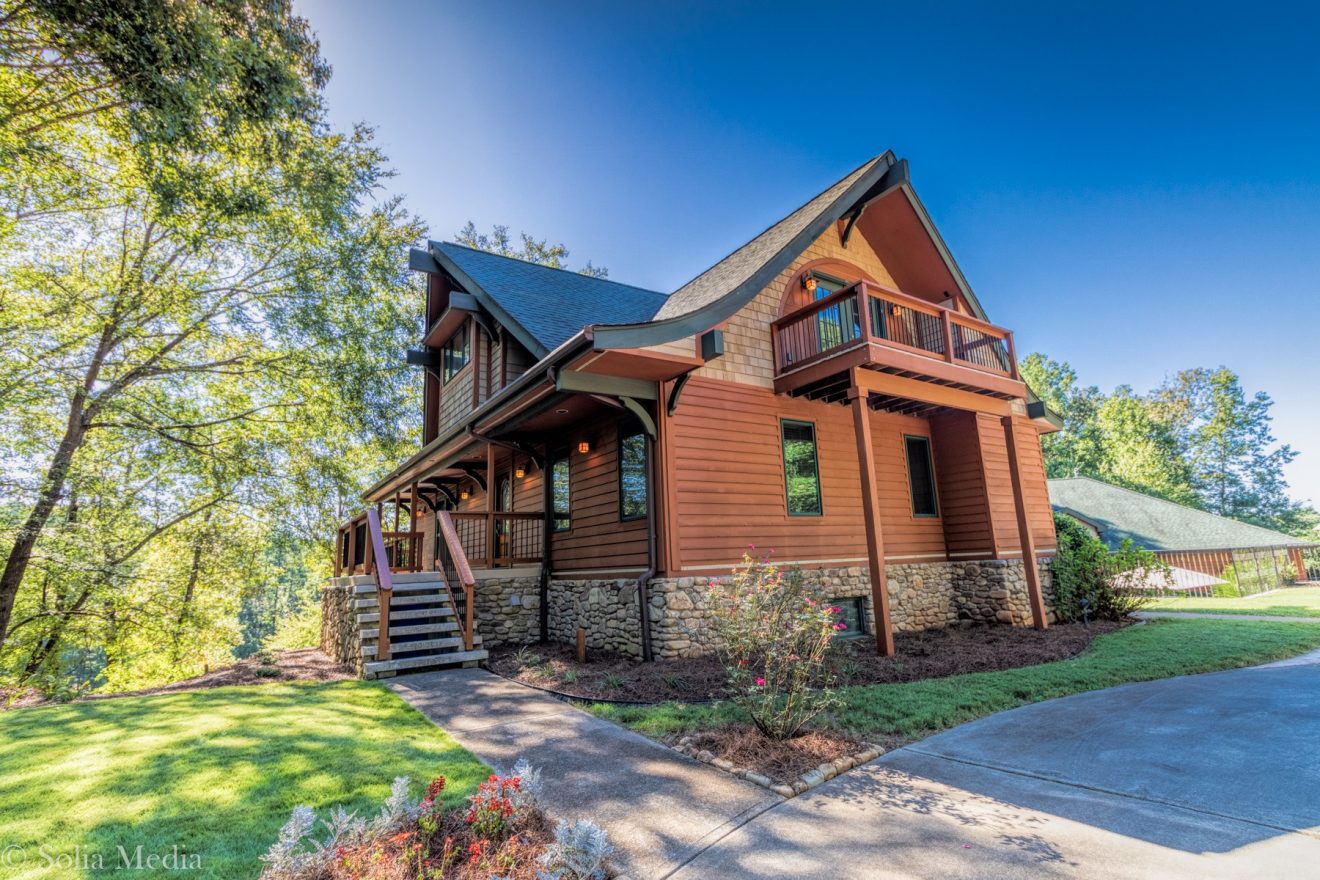 Solia Media is your best choice for real estate photography. We were chosen by Dwayne Walker Homes (thank you Dwayne Walker) to capture the beauty of a wonderfully unique residence located on Buck Branch Road in Conyers, GA. The listing didn't last long. The house is under contract! We are glad to support our local realtors.
Solia Video for JACO Contracting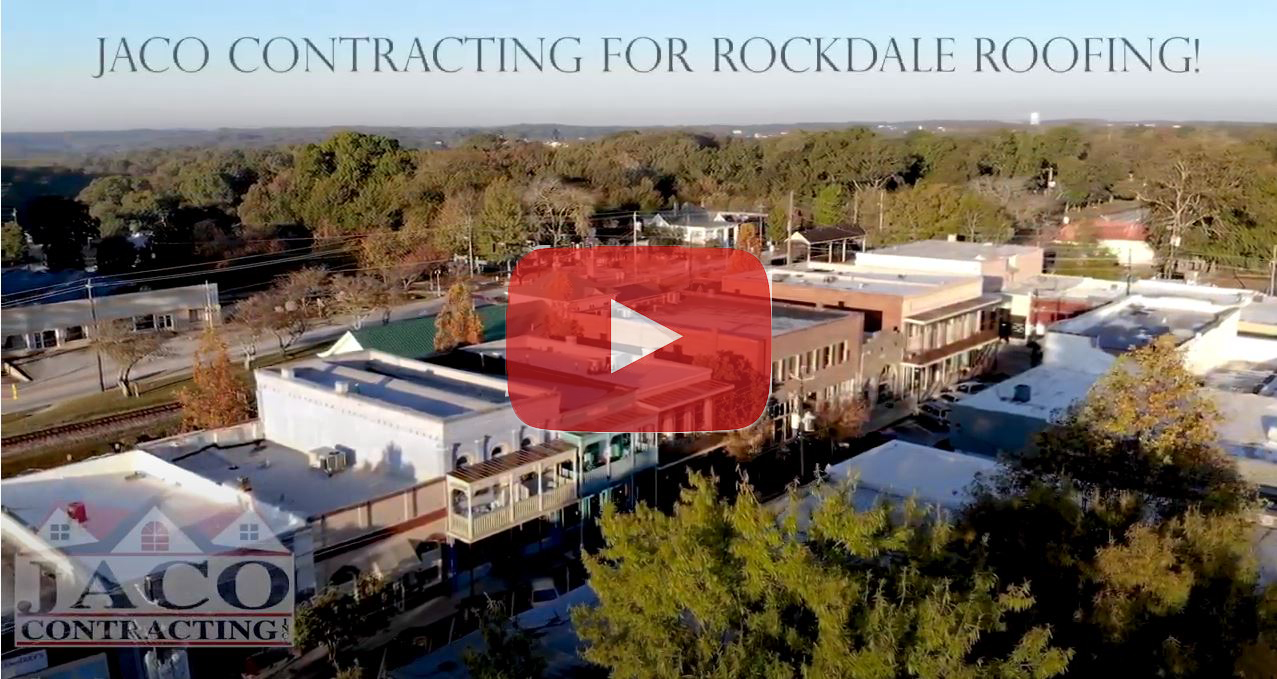 We are honored to handle digital marketing work for the top roofing contractor in the East Metro Atlanta Area. We designed their website and maintain their social media presence. JACO Contracting is the go-to contractor for commercial and residential roofing throughout the State of Georgia. JACO does significant work in Rockdale County, where our Solia Media office building is located.
JACO Contracting wanted to highlight some of the great things about Rockdale County and remind Conyers and Rockdale residents that - as the video says - J

ACO's got Rockdale covered! We were glad to help JACO accomplish that with this Solia-produced video.
We are proud of JACO, and we are proud of Rockdale County.
Solia's Updated Look for Smith Farms Kennels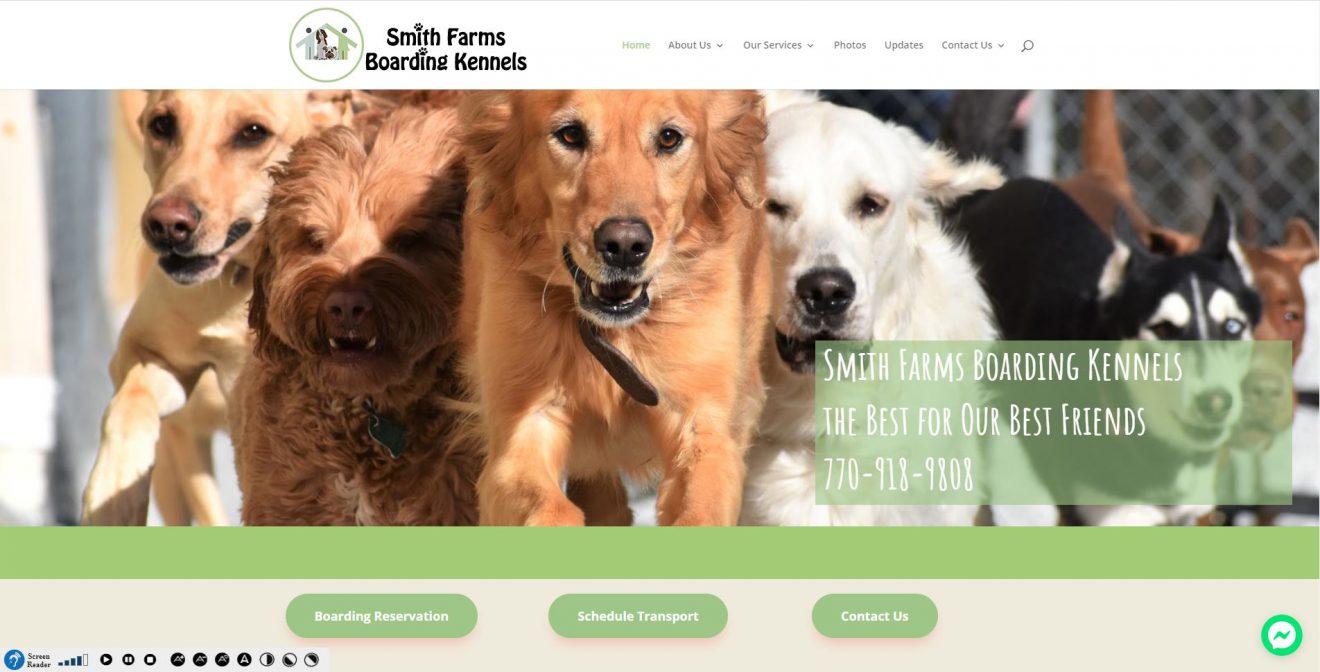 We were delighted to work with Smith Farms Kennels to provide their existing website with a new, fresh look. The site allows for easy navigation and includes enhanced capabilities for submitting different types of inquiries. Check out the site here.


Smith Farms is currently offering 50% off daycare and boarding for Emergency Service Workers during the COVID-19 Pandemic.
Smith Farms now offers pet transport, in addition to boarding and dog training.
Let Solia Handle Your Social Media
By now, most of you realize how important your social media accounts are to your organization or your business. However, finding the time to create content, and to respond to customer inquiries can be a challenge. We handle that work for many of our clients. Let us take care of your social media presence.
We have a lot of experience creating content that will be interesting to your viewers, using professional images and video.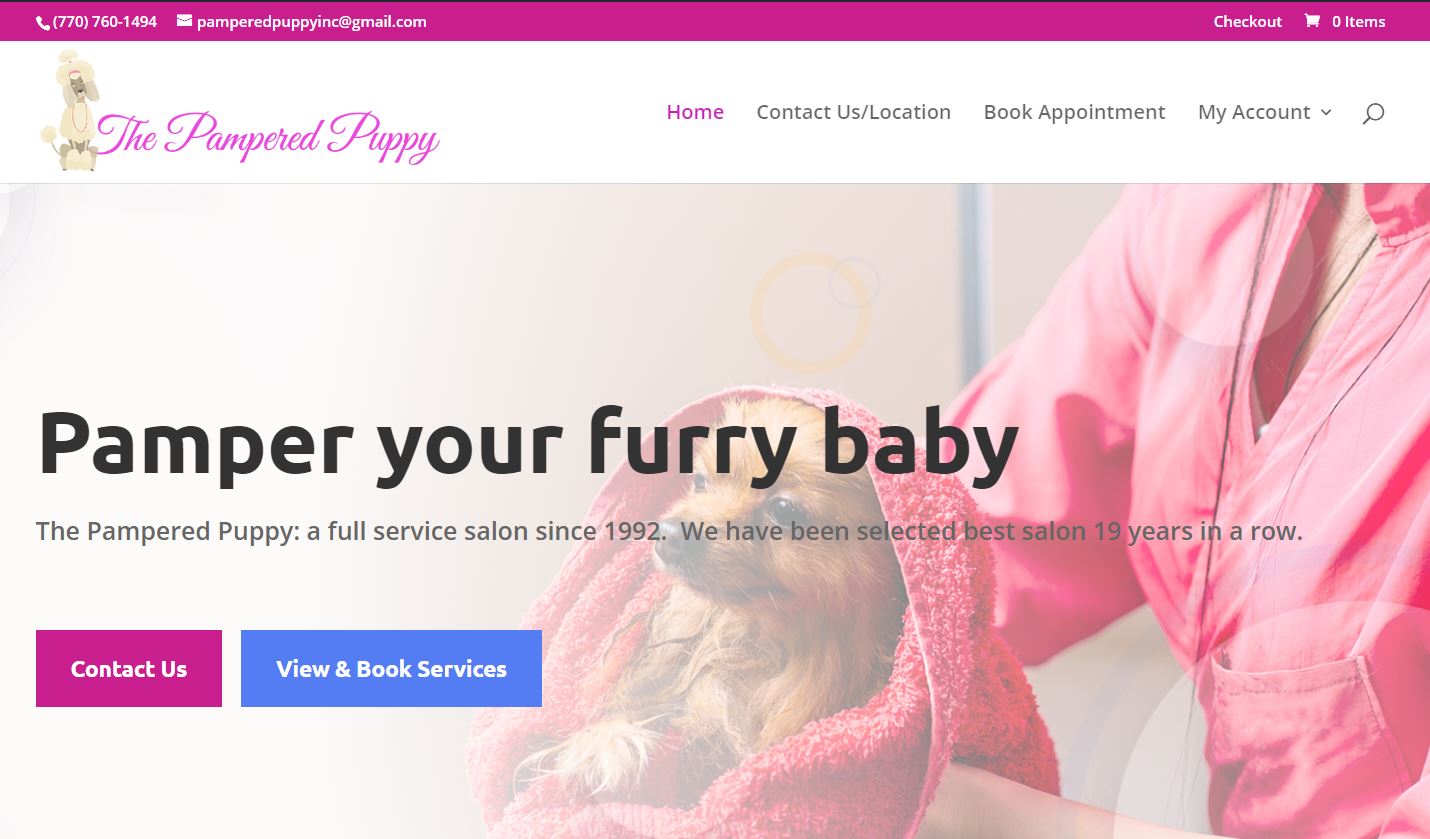 The Pampered Puppy owner Tara Huchel-nestich is a key member of Conyers and East Metro business communities. Among many other things, she raises a substantial amount for breast cancer research each year through the annual Pink Pooch Festival and Parade.