Over the last two decades, Solia Media has expanded from just a web design firm to a strategic business partner for our clients. We've invested heavily in new tools, resources and people to expand our capabilities in content creation and imaging, research, strategy, digital media, and analytics. We are grateful for so many who have accompanied us on this journey. We are now a leading media agency in Atlanta Metro and beyond.
Helping Communities Show their Best!
We've had the pleasure of assisting some great public servants in their campaigns and in related work to communicate with constituents. Here are our images of Conyers' City Hall and of Mayor Vince Evans: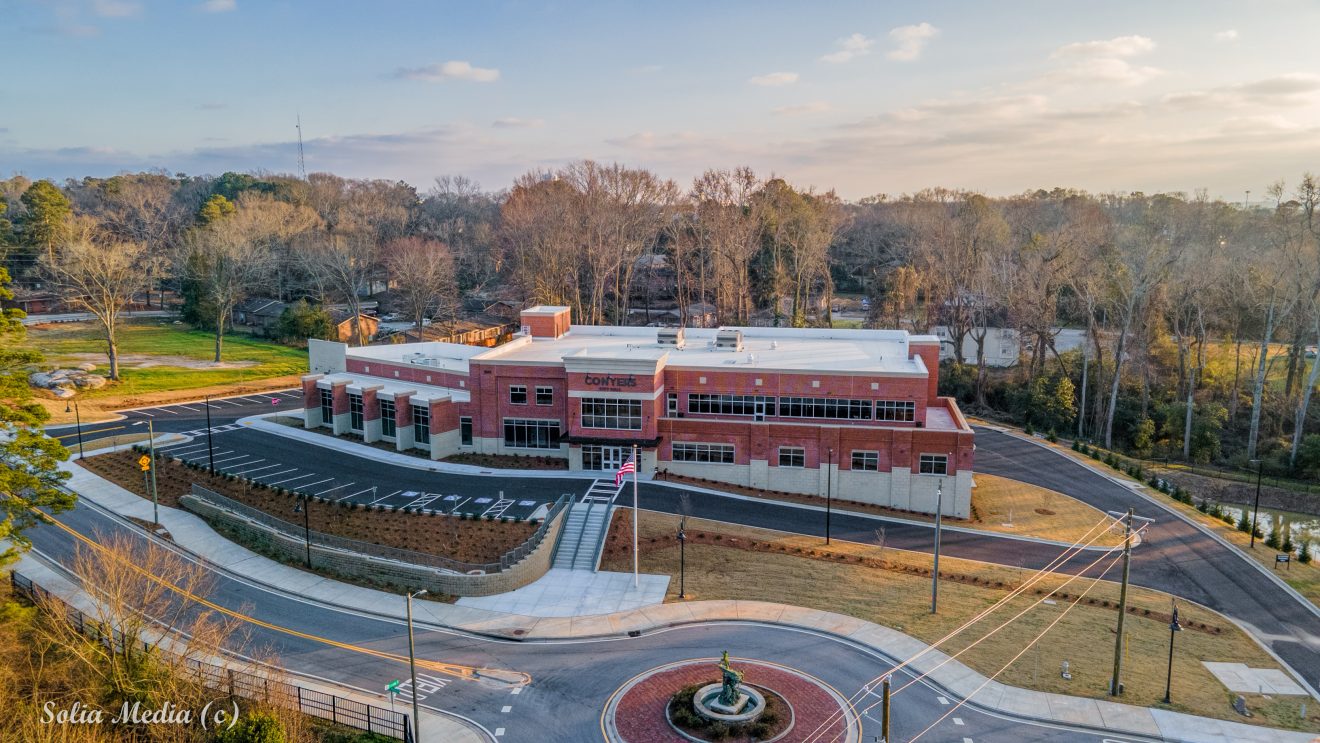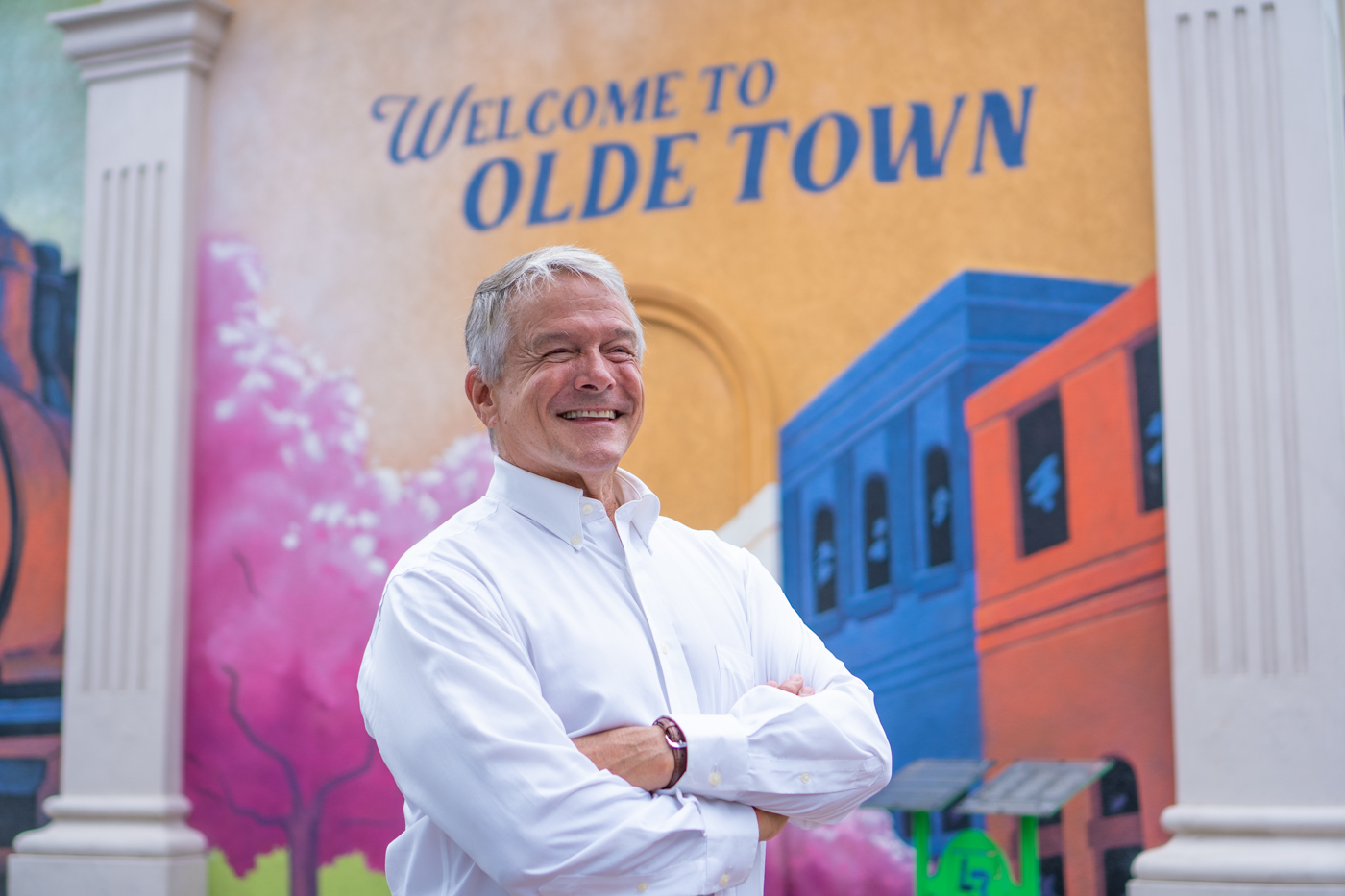 BEWARE DOMAIN NAME SCAMS and SLAMMING!
Friends, please be careful about solicitation you may be receiving regarding your domain name. To help you understand this issue, let's review the basics of domain names, hosting and websites. At the very top level and most importantly, is the ownership and control of the "domain name.' In our case, that name is soliamedia.com. When a business, individual, or entity wishes to acquire a name, they may purchase it through one of the entities known as "registrars."

All domain name registrars are accredited by ICANN (Internet Corporation for Assigned Names and Numbers), a non-profit organization responsible for managing domain names.

GoDaddy and Network Solutions are examples of such registrars. The domain (if available) is then controlled in a master account. That account is where the "DNS" functions are.


The DNS control account is basically the traffic cop that sends traffic wherever it needs to go. A "server," is a computer that has the capability to host the files that comprise a website. That server can be anywhere. So, to have a functioning website, one needs: (a) a domain name and control over that name, (b) a server capable of hosting a website and (c) the collection of computer files that make up that website. We at Solia secure domains as agents of our clients, provide several server options, and design websites. Almost anything that "breaks" can be fixed, except for the loss of control of the domain name.


Unscrupulous services regularly send official-looking communications to our clients, telling them they owe money and asking them to sign a form. Those forms often delegate control to the soliciting firm. Please contact Solia Media if you get any sort of communication like that! More on this can be found in this Solia Media post.
Five FAA-licensed Drone Pilots on Solia's Staff
All of our clients have come to be glad of our commercial drone capability. The FAA requires that all commercial drone work be done by FAA-licensed pilots. We have five FAA-licensed pilots on staff. Whether capturing a commercial roofing job, the removal of a massive tree or showing a facility expansion, we can get it done in-house and on time! We secure the images, create the copy AND distribute it!
One of our pilots, Helena M. Chapar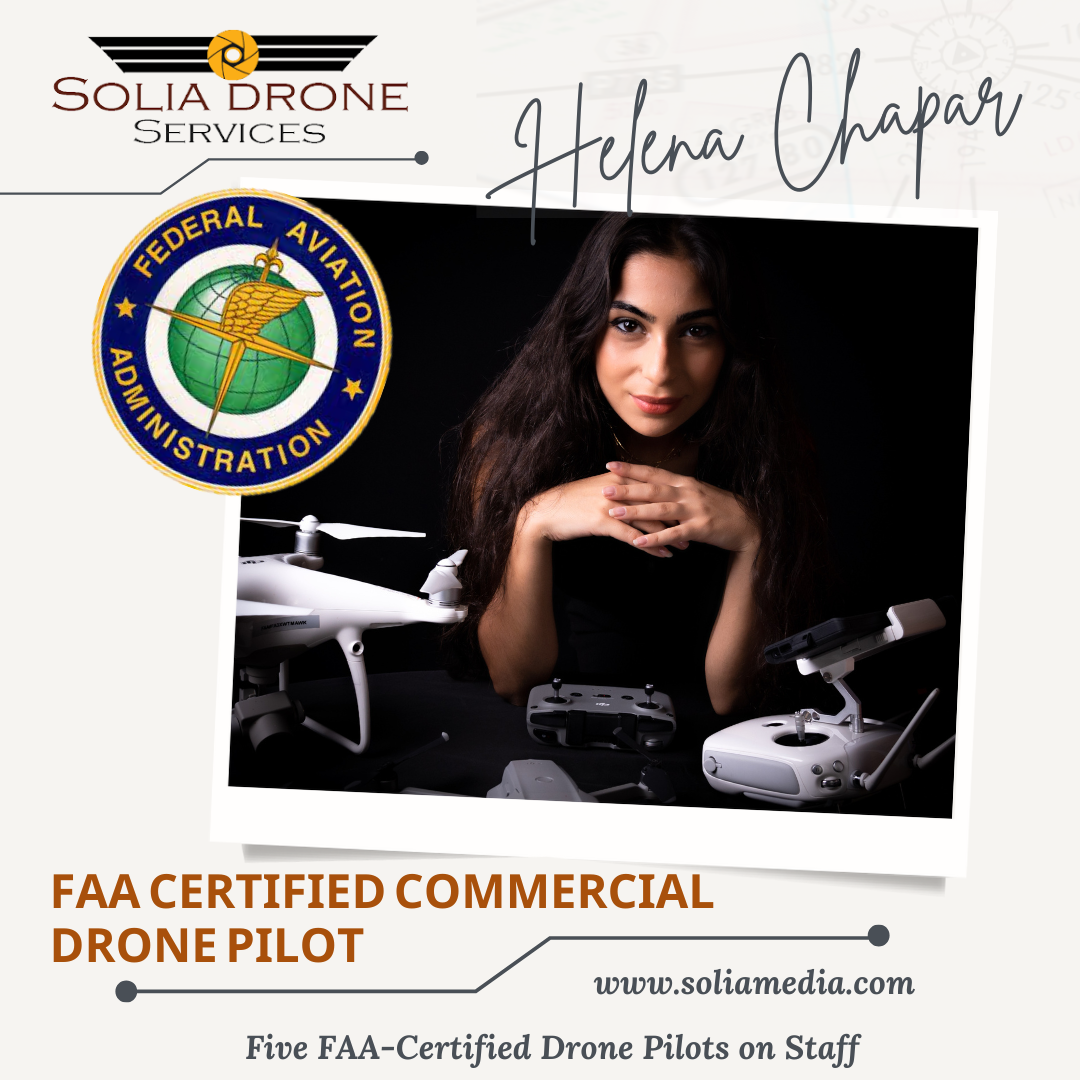 Ad for Southern Arbor Source
This is just one of many examples of the value of your media firm having drone capability.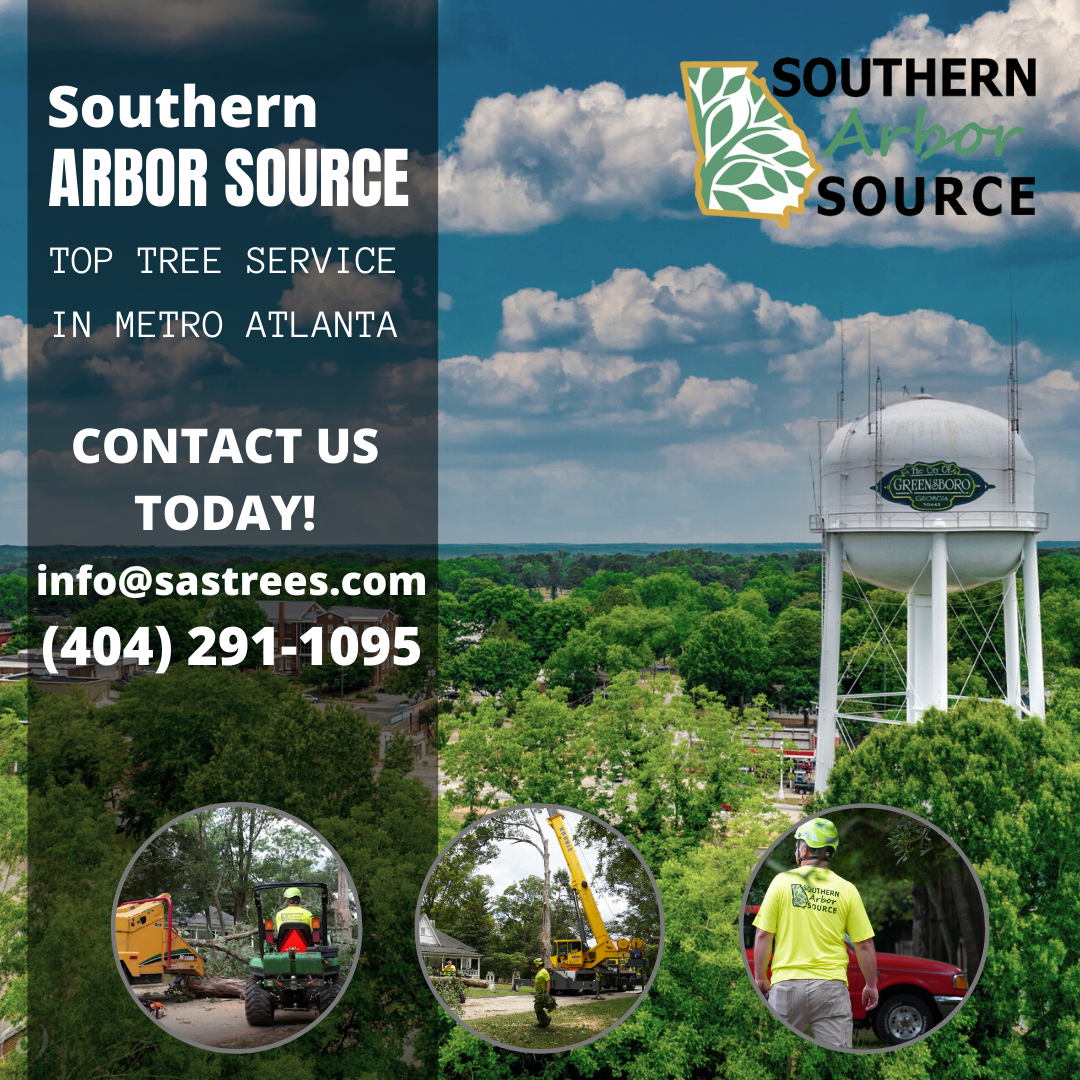 DMCA/Copyright issues!
A copyright claim can crush a business. Don't let that happen.


If you created content for your website, please be certain to use original content. Please do not copy original text from other websites, and under no circumstances should one use an image downloaded from the Internet

unless

that image is CLEARLY in the public domain or properly licensed.


The penalties for copyright infringement are severe. Even a single act of infringement can end a business. Lawyers and entities that seek to protect the work of others regularly search for content that infringes on the copyrights of others. In many cases, that infringing content is easy to find. Google crawls images. A photographer can easily upload a copyrighted image and ask Google to find other copies of that image.


This warning applies to website content, social media posts and any other digital content. We at Solia Media use only images we take and content we write, or alternatively, use content that we license from reputable services.


Also, if third parties post to your website, please be sure to comply with the "safe harbor" provisions of the Digital Millenium Copyright Act (DMCA) by (1) registering as a provider with the U.S. Copyright Office -including designating an agent to receive copyright claims notices, and (2) including a DMCA Notice on your website that identifies that agent and sets for the DMCA policy for receiving and taking down copyright material. We cannot stress enough the importance of these steps.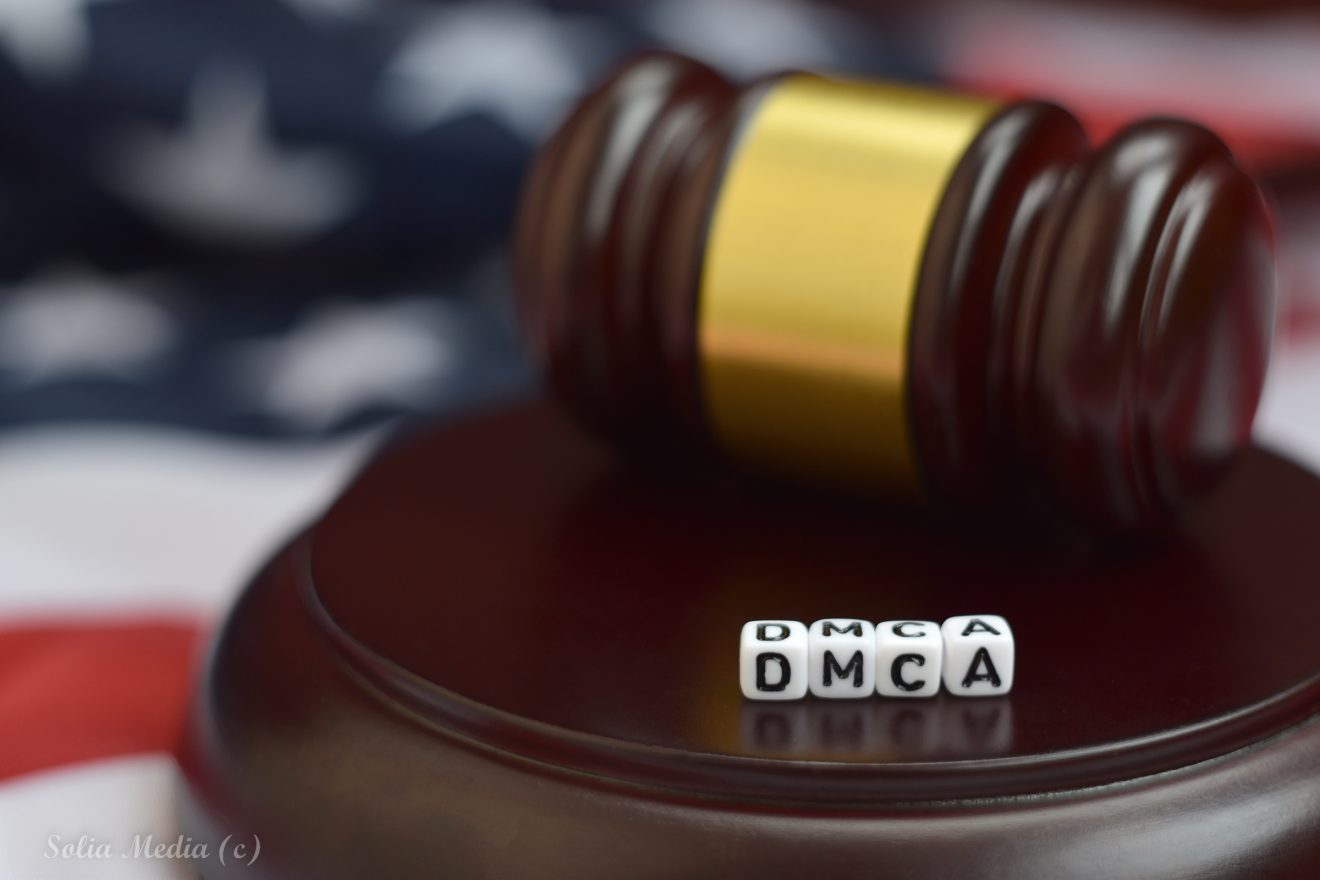 Welcome, New Clients!
Without our clients, we are nothing! We are glad to welcome the following new clients.
Southeastern Systems, Inc.
Southeastern Systems, Inc. has been serving the Food and Municipal Water Industry for more than 25 years. Whether it's a pump you need, an electronic monitor, valve, or a specialty PVC item, their knowledgeable staff can assist you in finding the right component for your water treatment application.
Solia Media has created a brand new website for SES.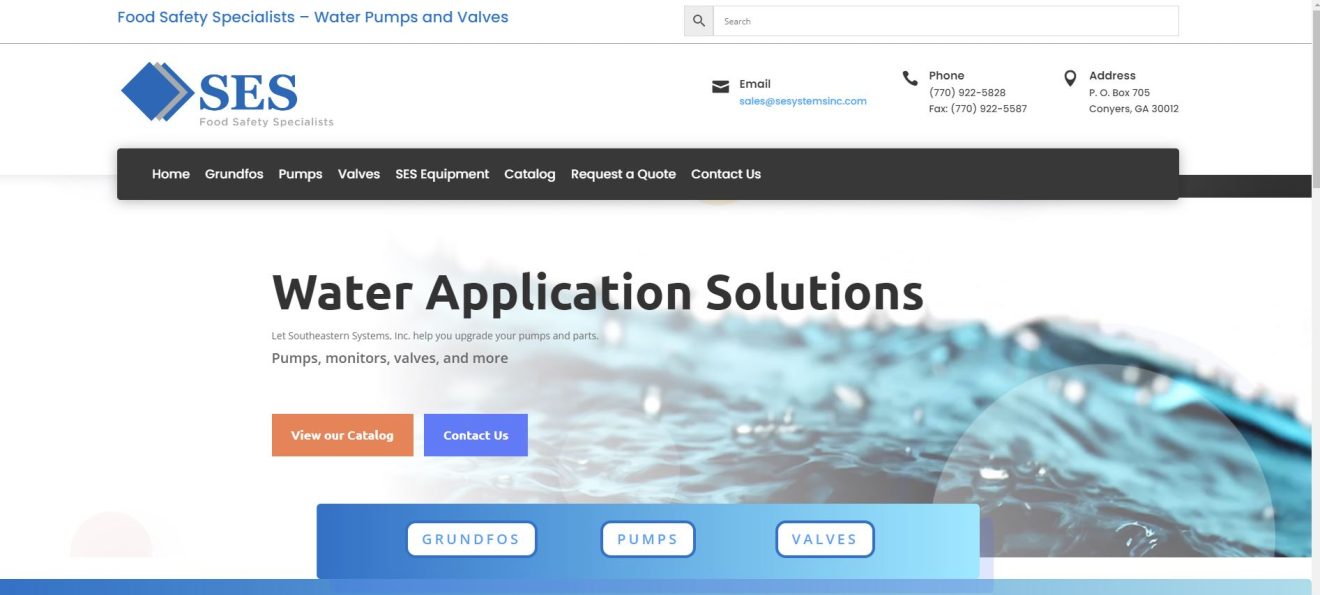 Our House Braselton
OUR "HOUSE" is Northeast Georgia's premiere boarding and grooming facility for your furry family members. Our House is a sister company to the amazing Smith Farms Kennels located in Conyers. We handle the websites, graphics and SEO for these incredible businesses and delight in watching them become Georgia's top kennels.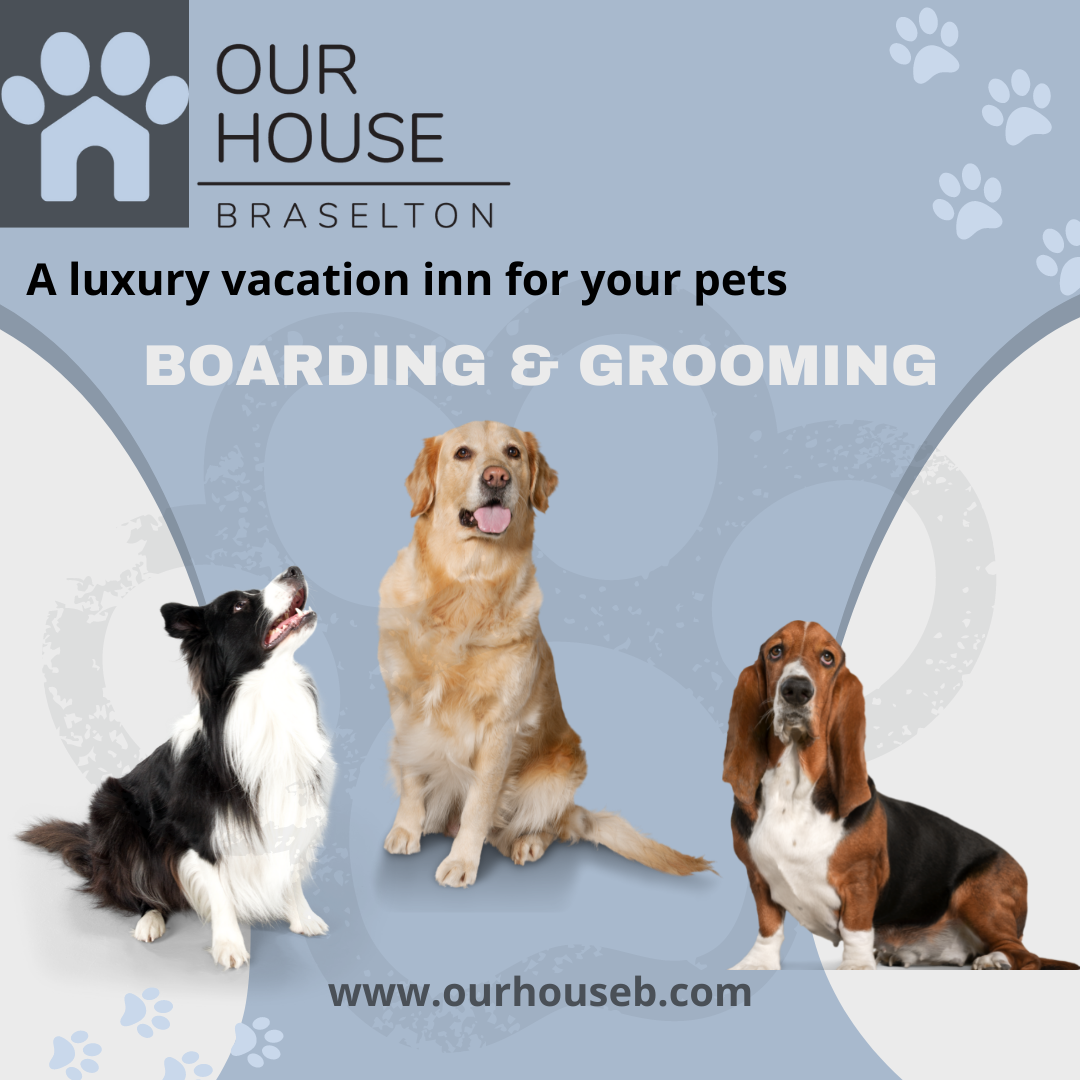 Show your work through videos!
The old saying that "the world will come to you if you build a better mousetrap" is not complete. A qualifier is necessary: "If the world knows about it." Businesses must be willing to showcase their best work. Here, we helped our great client JACO Contracting by (1) capturing aerial and surface images of a huge commercial roofing project, (2) creating a video, and (3) working with the project manager to allow him to explain what made the project special. We handle all aspects of digital marketing.
Check out the finished project - click on the image to see the video: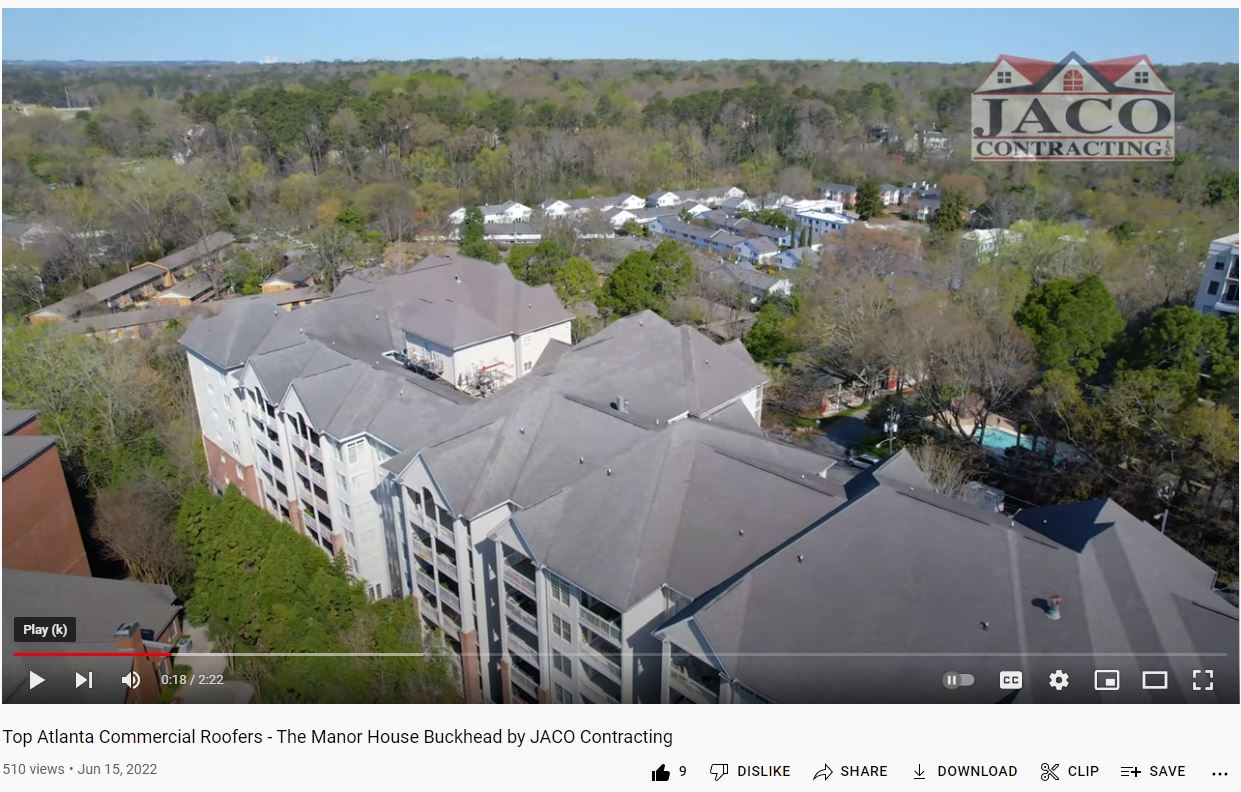 Great Southern Wood ("Yellawood") Facility Expansion, Conyers Georgia
We have been privileged to document the incredible expansion of a valued Rockdale County employer - Yellawood.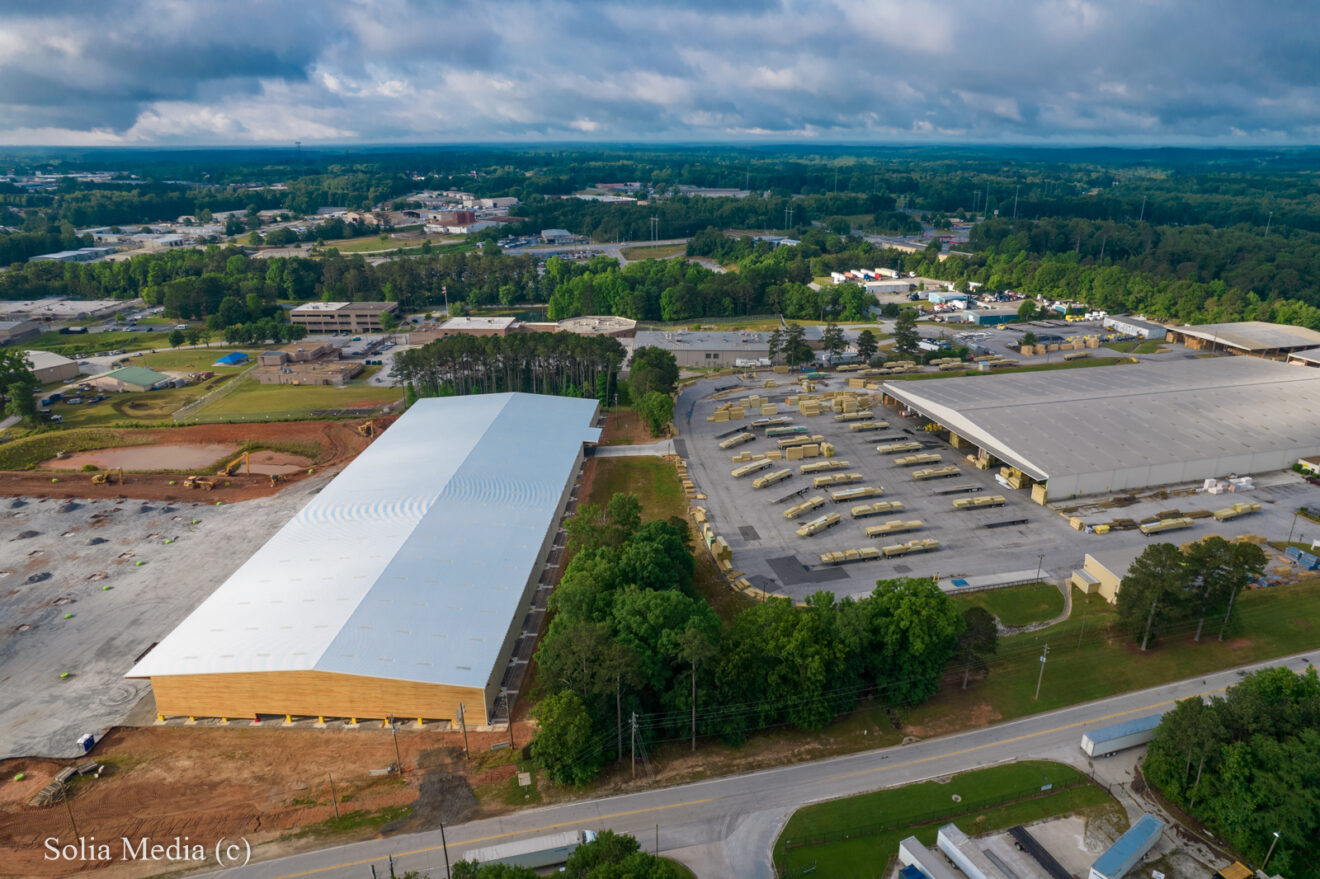 Media Creation
Have FUN with your brand.
Let us create AWESOME and eye-catching content for your business with our models and graphic artists. The Las Flores customers liked this one: