Solia Media - Decatur
Call (678) 750-0240 (Toll Free 877 -930-0796)
 Solia Digital Media Services In Decatur
Solia Digital Media builds websites that make sense for residents and companies located in beautiful Decatur, Georgia.  We work side-by-side with you to create the website you have always envisioned, while applying our expertise on visual appeal and ease of use.   To view our website design portfolio, please click here.  
Professional Photography, Videography and Drone Photography in Decatur
Our professional photographers will travel to your location in Decatur to photograph your products or services, employees, workspace, real estate, or other commercial photographs you desire, so that you have the customized site you want.  For more information about our photography service, please click here.   We highly recommend that all our clients have online video presence. Allow our skilled video production team to create state of the art videos that showcase your business and/or products and services to place on your website or social media profiles. Click here for additional information about our video services and a sample of some of our productions.   We can capture aerial photographs and videos in Decatur or elsewhere using our drones.  Our expert drone pilots are FAA licensed. You can view some of our drone photography here.
Rank High in Search Engine Optimization
Once you're satisfied with your site and it is published, Solia offers an optional service to drive traffic to your site through innovative search engine optimization ("SEO"). This optional service includes regular monitoring and analyzing of your site and working with you to help keep your site ranking high on search engines such as Google and Bing.     
Solia is Full Service Digital Media Company
In addition to website design, Solia is a full-service digital media company. Our experienced staff, located in Georgia, can also design business logos, manage your social media accounts, create captivating advertisements for your Facebook or Instagram pages, produce beautiful 360-degree virtual tours and host websites.
Solia Media has 20 Years of Excellent Customer Service
Above all, Solia Media prides itself on 20 years of excellent customer service.  If you need us, we strive to respond quickly – usually within the same day.  We truly believe that if you are not successful, we are not successful!  Please take a moment to check out our testimonials written by actual clients.
Solia Media Serves all Types of Business
Solia serves commercial businesses, nonprofits, places of worship, small and large retailers and more in Decatur. Whether you need a basic website or an extensive online presence, make Solia Media your first choice for all things digital. It is our job to help you reach your online marketing goals!  
Call Solia Media at (678) 750-0240 for the best digital media services in Decatur and DeKalb County.
Customer Reviews
Sigman Bottle Shop Loves Solia Media
Shocked that I haven't left a review this is incredible team already, they literally take care of all marketing aspects of your business which clearly states why I haven't until now! Straight up, Nadine and her team are as good as it gets, the highest quality work in the most timely manner I've ever seen! Creative, caring, passionate, and accountable…Does it get any better than that?
Our family business Sigman Bottle Shop has trusted this crew for the last 8+ years and would never go elsewhere, they constantly come up with new ideas when we are sleeping on marketing! Love them. Mihir Patel with Sigman Bottle Shop, Conyers, Georgia
Mihir Patel
WEBSITE DEVELOPMENT | COMMERCE SITES | SEO |
SOCIAL MEDIA MANAGEMENT| DRONE SERVICE | PHOTOGRAPHY |
VIDEO PROMOS | 360 IMAGING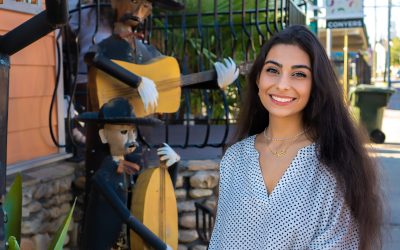 Helena M. Chapar has been the Solia Media point person for Las Flores Olde Town Mex's marketing for several years. Helena handles social media, photography, and much more. However, one great perk of her job is to frequently dine at Las Flores!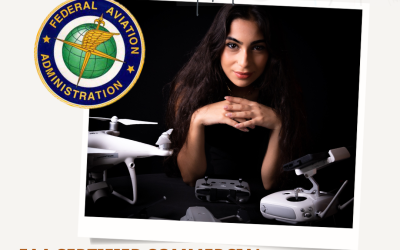 Helena Mariam Chapar has been a vital member of Solia Media's staff for years. She has experience in social media management, web design, photography, and other aspects of the business. She serves as a spokemodel.  But did you know that she was also an FAA-certified...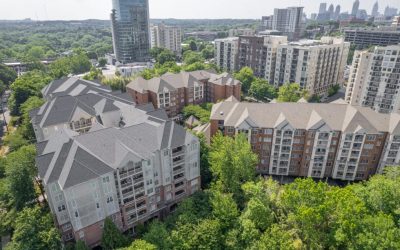 Call (678) 750-0240 (Toll Free 877 -930-0796)Check out some awesome Solia visuals from a recent Atlanta commercial roofing job by our client JACO Contracting. This is a re-roof of a condominium complex known as The Manor House in Buckhead, Atlanta. These kinds of jobs...
Solia Digital Media Offices
Solia Digital Media Offices
Solia Media - Accessible - Responsive - Dependable
Contact Solia
Metro Atlanta, Georgia, USA 678-750-0240
Toll-Free 877-930-7496
Serving clients worldwide with two physical office locations:
Georgia (USA)
917 Railroad Street, Suite B
Conyers, Georgia 30012
Fairfield County
Connecticut (Tri-State)
Solia provides web design, social media management, real estate photography, site photography, social media management, digital marketing services to valued clients worldwide, and local including those in Conyers, Rockdale County, Covington, Newton County, Loganville, Lawrenceville, Norcross, Monroe, Walton County, McDonough, Henry County, Decatur, Lawrenceville, Oconee County, Lake Oconee, East Atlanta, Grant Park, Midtown Atlanta.