Solia Media SEO
Call (678) 750-0240 (Toll Free 877 -930-0796)
Solia Search Engine Optimization (SEO) Services
SOLIA SEO – Move up the Rankings in Search Engines!
Professional Search Engine Optimization (SEO) has the goal of making sure your site is easily found. Solia staff evaluates your website and provides recommendations on structure, content and other things you can do to make it much easier for those searching for your product or services to find you. We monitor the website's visitors geography, search terms, and how the interact with your site. We then make adjustments to the website to attract additional visitors. We work to understand how search engines such as Google, Bing and Yahoo work. Be found before your competitor. Please contact us for SEO strategies. You may read more about SEO in this Solia FAQ.
Customer Reviews
Great Job for McBryan Law!
Solia Media is great! We are extremely fortunate to have such a great team at Solia Media. Nadine and the staff were responsive to our ideas and created a digital platform that works for us.
Lou McBryan, McBryan, LLC
WEBSITE DEVELOPMENT | COMMERCE SITES | SEO |
SOCIAL MEDIA MANAGEMENT| DRONE SERVICE | PHOTOGRAPHY |
VIDEO PROMOS | 360 IMAGING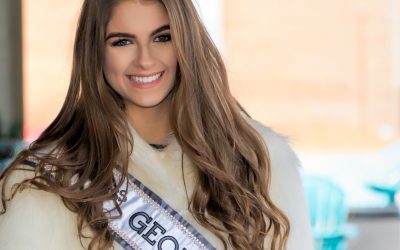 Call (678) 750-0240 (Toll Free 877 -930-0796)Solia Media Was Inspired by Miss Georgia Teen Shayla Jackson We were so honored to capture this image of Miss Georgia Teen Shayla Jackson. Shayla is hearing impaired, but she never let that slow her down. She is beautiful,...
Solia Digital Media Offices
Solia Digital Media Offices
Solia Media - Accessible - Responsive - Dependable
Contact Solia
Metro Atlanta, Georgia, USA 678-750-0240
Toll-Free 877-930-7496
Serving clients worldwide with two physical office locations:
Georgia (USA)
917 Railroad Street, Suite B
Conyers, Georgia 30012
Fairfield County
Connecticut (Tri-State)
Solia provides web design, social media management, real estate photography, site photography, social media management, digital marketing services to valued clients worldwide, and local including those in Conyers, Rockdale County, Covington, Newton County, Loganville, Lawrenceville, Norcross, Monroe, Walton County, McDonough, Henry County, Decatur, Lawrenceville, Oconee County, Lake Oconee, East Atlanta, Grant Park, Midtown Atlanta.