Solia Media FAA Drone Services
Call (678) 750-0240 (Toll Free 877 -930-0796)
Solia Digital Media – FAA Part 107 Licensed – Still Images and Video
We at Solia Media are serious about our FAA Licensed Drone operations. See these examples of still photos and video that we do for our clients. We are the top choice for drone services in Atlanta and the surrounding communities. Solia Media is the go-to licensed drone firm serving not only Atlanta but also Conyers, Rockdale, Covington and East Metro Atlanta. We make your business look GOOD.
Remember that the law requires anyone who flies drones commercially in the US to possess an FAA Unmanned Aircraft pilot's license. Our pilots are FAA licensed. We typically use a second Visual Observer (VO). The FAA has rules we need to follow regarding operation and airspace.  We follow regulations so that we deliver quality with safety. We are very serious about our work.
Best Drone Services Atlanta Metro: Aerial Video and Photography for All Purposes
Solia Drone Services – Real Estate and Commercial Photography – Best Drone Work in Conyers, Covington and Metro Atlanta
With Solia Drone services, a realtor with a large unimproved lot can allow a remote buyer to see the property in detail. Businesses can present a unique image of a facility of which they are proud. We can create stylized images or purely realistic representations. We can get the job done in less than a week typically, depending on the weather.
Customer Reviews
Our Company Depends On Solia Media
I have repeatedly worked with Nadine at Solia Media for our websites, photography and videography. You can count on Solia for a competitive price, responsiveness and quality.
Jason Hill, President
WEBSITE DEVELOPMENT | COMMERCE SITES | SEO |
SOCIAL MEDIA MANAGEMENT| DRONE SERVICE | PHOTOGRAPHY |
VIDEO PROMOS | 360 IMAGING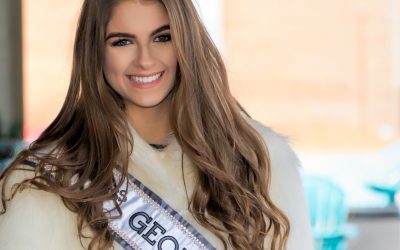 Call (678) 750-0240 (Toll Free 877 -930-0796)Solia Media Was Inspired by Miss Georgia Teen Shayla Jackson We were so honored to capture this image of Miss Georgia Teen Shayla Jackson. Shayla is hearing impaired, but she never let that slow her down. She is beautiful,...
Solia Digital Media Offices
Solia Digital Media Offices
Solia Media - Accessible - Responsive - Dependable
Contact Solia
Metro Atlanta, Georgia, USA 678-750-0240
Toll-Free 877-930-7496
Serving clients worldwide with two physical office locations:
Georgia (USA)
917 Railroad Street, Suite B
Conyers, Georgia 30012
Fairfield County
Connecticut (Tri-State)
Solia provides web design, social media management, real estate photography, site photography, social media management, digital marketing services to valued clients worldwide, and local including those in Conyers, Rockdale County, Covington, Newton County, Loganville, Lawrenceville, Norcross, Monroe, Walton County, McDonough, Henry County, Decatur, Lawrenceville, Oconee County, Lake Oconee, East Atlanta, Grant Park, Midtown Atlanta.