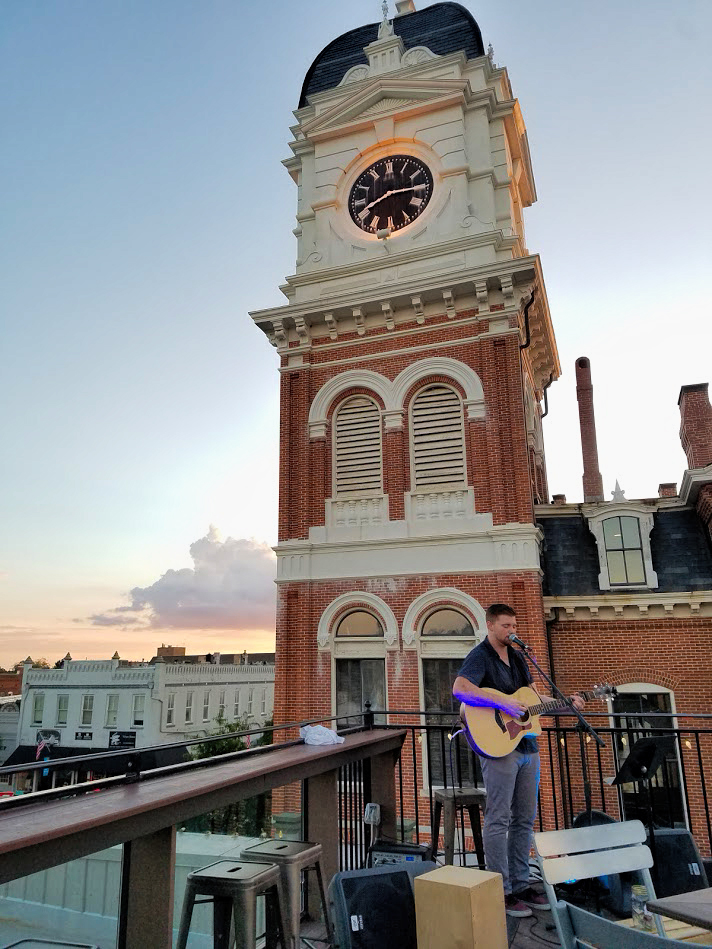 Solia Media – Best Web Design and Digital Marketing in Covington and Newton County
Solia Media's offices are located just 9 miles from the famous Covington Square in Georgia. Covington is the county seat of Newton County.  Covington is a lovely tree-lined southern town. The historic Covington Square is surrounded by fabulous restaurants and quaint boutiques.  Covington is a tourist destination for the Gaither's Plantation Fall Festival and sees visitors from all over the world who enjoy visiting the locations where their favorite TV shows were filmed. Dine at the famous Mystic Grill (from the Vampire Diaries series!), Taqueria El Bajio, The City Pharmacy and others. Shop at Southern Roots Outfitter, Sweet River Boutique and lots of other destinations in Covington.
The Dukes of Hazzard, In the Heat of the Night, and The Vampire Diaries are some of the television series that were filmed in Covington. Three-Ring Studios has 160 acres dedicated to film stages and sounds.  Facebook plans to have a campus of offices in Covington.
Some of the higher educational institutions located in Newton are:
Dekalb Technical College – Covington Campus
Georgia Perimeter College – Newton County Campus
Emory University – Oxford Campus
Why You Should Choose Solia Digital Media for Digital Marketing in Covington, GA
Solia Digital Media builds websites that make sense for residents and companies located in cozy Covington Square in Newton County, Georgia.  We work side-by-side with you to create the website and comprehensive digital marketing plan that you have always envisioned, while applying our expertise on visual appeal and ease of use.   To view our website design portfolio, please click here.  
Solia Media Professional Photography, Videography and Drone Photography
Our professional photographers will travel to your location in Covington or Newton County to photograph your products or services, employees, workspace, real estate, or other commercial photographs you desire, to fully personalize your site. For more information about our photograph service, please click here.   We highly recommend that all our clients have online video presence. Allow our skilled videographers to create state of the art videos that showcase your business and/or products and services to place on your website or social media profiles. Click here for additional information about our video services and a sample of some of our productions.   We also take aerial still photographs and videos in Covington, Newton County, or elsewhere using our drone!  Our expert drone pilots are FAA licensed. You can view some of our drone photography here.
Best SEO Services in Covington and Newton County!
Once you're satisfied with your site and it is published, Solia offers an optional service to to Covington and Newton County businesses and organizations to help drive traffic to your site through innovative Search Engine Optimization (SEO). This optional service includes regular monitoring and analyzing of your site and working with you to help keep your site ranking high on search engines such as Google and Bing. 
Professional SEO has the goal of making sure your site is easily found. Solia staff evaluates your website and provides recommendations on structure, content and other things you can do to make it much easier for those searching for your product or services to find you. We monitor the website's visitors geography, search terms, and how the interact with your site. We then make adjustments to the website to attract additional visitors. We work to understand how search engines such as Google, Bing and Yahoo work. Be found before your competitor. Please contact us for SEO strategies for your Norcross or Gwinnett County business or organization. You may read more about SEO in this Solia FAQ. 
Social Media Marketing in Covington and Newton County, Georgia
Solia Media manages its clients social media. This is a key part of digital marketing. Social Media Marketing is extremely effective and works at a budget that is generally much less than expenses of trade shows, telemarketing, direct mail, or PPC. Your competitors and your prospects are using social media marketing services everyday. With a well-designed social media management service and marketing plan, you can effectively:
Develop a customized social media strategy
Work on your brand
Publish your content to social media platforms
Monitor Social Media for results
Communicate with customers and leads
Use your social media to turn leads into customer
Report and review performance
For social media management in Covington and Newton County, call Solia Media.
Solia is Full Service Media Company
In addition to website design, Solia is a full-service digital media company. Our experienced staff, located right next door in Conyers, GA, can also design business logos, manage your social media accounts, create captivating advertisements for your Facebook or Instagram pages, produce beautiful 360-degree virtual tours and host websites.  
Top Customer Service for 20 Years
Above all, Solia Media prides itself on 20 years of excellent customer service.  If you need us, we strive to respond quickly – usually within the same day.  We truly believe that if you are not successful, we are not successful!  Please take a moment to check out our testimonials written by actual clients.
Solia Serves Large and Small Businesses in Covington, GA
Solia serves commercial businesses, nonprofits, places of worship, small and large retailers and more in Covington, GA.  Whether you need a basic website or an extensive online presence, make Solia Digital Media your first choice for all things digital. It is our job to help you reach your online marketing goals!  
Call Solia Media for the best digital media services in Covington and Newton County, GA.  
(678) 750-0240