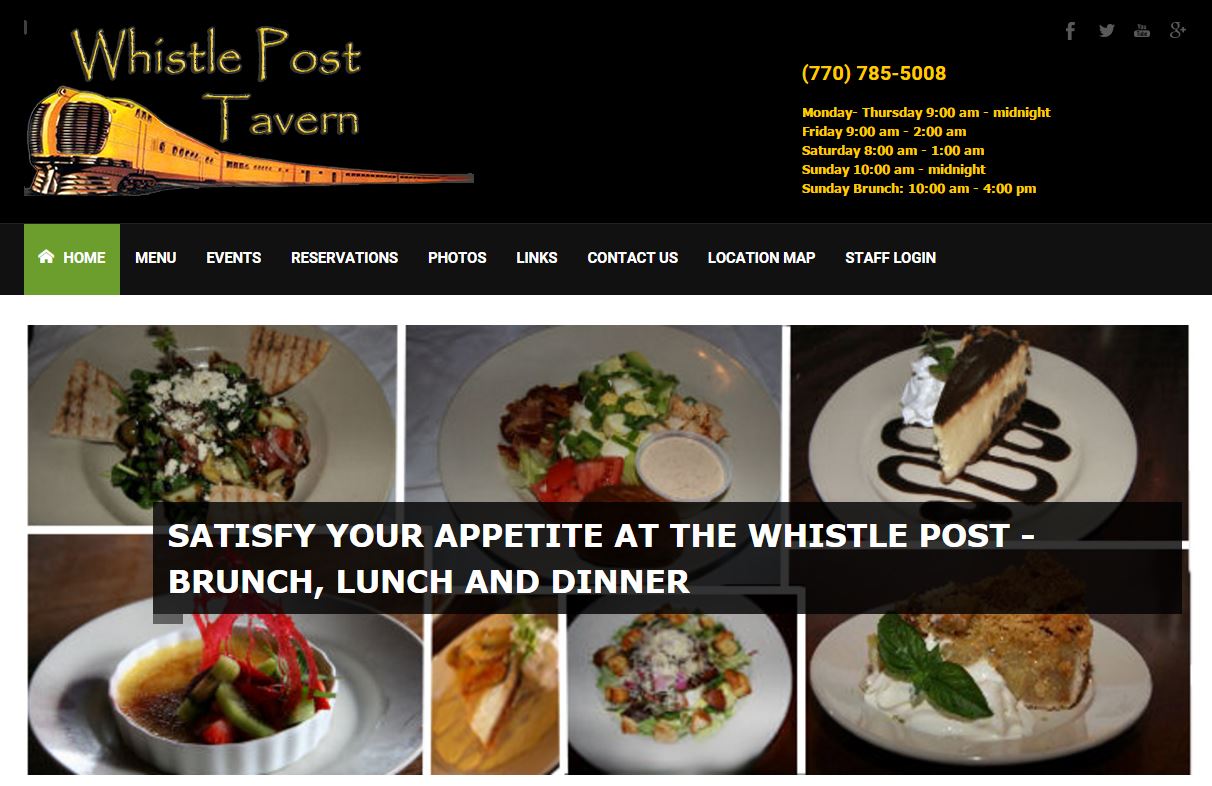 Technology changes and changes FAST. Modern websites now have "must have" features that were not evident just a few years ago. For example, five years ago no one imagined the extent to which people would be visiting websites using mobile devices and tablets.
Security challenges always exist and vulnerabilities are continually being identified and must be promptly remedied. A well-designed website should last about 4 years or more, but updating a site's core permits us to implement new features more readily.
The Whistlepost Tavern has been our client for about 13 years. We have just published their third website. The first one was a static HTML site. We then developed a CMS, which allowed the owner and managers to update their content.
The current site affords many new features, including optimization for mobile devices, visual pop, easy updating and much-enhanced security. Thank you Linda, for our long relationship.